Originally sent on October 12, 2023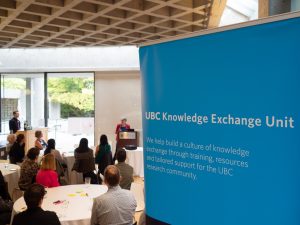 The UBC Knowledge Exchange and Mobilization (KxM) Scholars program is an initiative launched in 2023 by the UBC Vice President Research and Innovations Office, Knowledge Exchange Unit, aiming to enhance the capacity within UBC faculties and schools to support the practice and science of KxM.
Dr. Barbara Lee is among the inaugural cohort of KxM Scholars with her esteemed colleagues Dr. Sandra Lauck (UBC School of Nursing), Dr. Jasmin Ma (UBC Faculty of Education, School of Kinesiology), and Dr. Michelle Stack (UBC Faculty of Education, UBC Learning Exchange).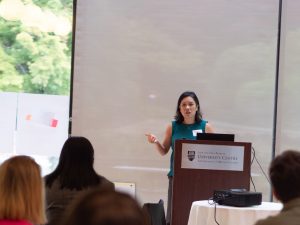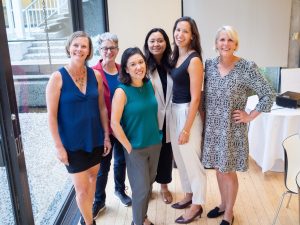 Over the course of a two-year award, the KxM Scholars are committed to enhancing the capability of researchers to use evidence and scholarship to foster public conversation and inform practice and policy. Their objective is to promote the importance and support a shared understanding KxM across academic fields. As KxM Scholars, they will also advocate for structural changes within the university to create an environment that values and supports KxM as an integral part of the research process.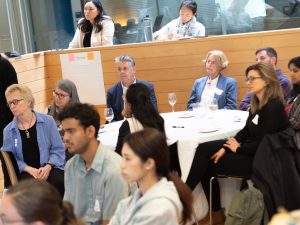 On September 12th 2023, UBC's Vice President Research and Innovations Office, Knowledge Exchange Unit hosted the Scholar's Launch at the Ideas Lounge at the University Centre. This event featured contributions from distinguished individuals such as Drs. Moura Quayle (Vice Provost and Associate Vice President, Academic Affairs), Elizabeth Hodgson and Dory Nason (Faculty Association), in addition to the Deans and Directors of the representing faculties and schools.
For more information about the UBC KxM Scholars Program, please visit the UBC Knowledge Exchange Unit: https://kx.ubc.ca/ubc-kxm-scholars
Photos Credit: Clare Kiernan