Distinguished Indigenous Speakers Series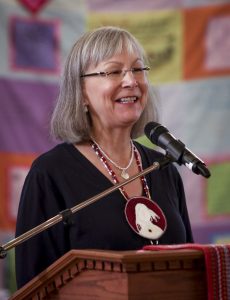 Thursday, November 4, 2021
5 – 6:30 pm (Vancouver time)
Join the Honourable Marion Buller, Chief Commissioner for the National Inquiry into Missing and Murdered Indigenous Women and Girls, for the second in the UBC School of Social Work's Distinguished Indigenous Speaker Series. In this important online presentation, Dr. Buller will discuss the history and mandate of the Inquiry, including the research, collaborations, analysis and hearings they conducted.
She will examine the underlying social, economic, cultural, institutional and historical causes that contribute to the ongoing violence and particular vulnerabilities of Indigenous women and girls in Canada.
Finally, Dr. Buller will address the Calls for Justice published in the report, as well as what we can all do to move forward from a place of experience, resilience and hope.
---
Please register:
A Zoom webinar link will be emailed to all registrants on November 3.
---
Biography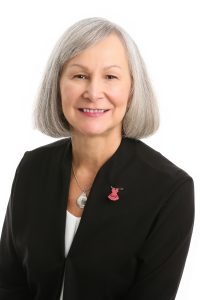 The Honourable Marion Buller (also known as Marion Buller Bennett) is a First Nations jurist in British Columbia, serving as the Chief Commissioner for the National Inquiry into Missing and Murdered Indigenous Women and Girls. A member of the Mistawasis First Nation, she was the first First Nations woman to be appointed to the Provincial Court of British Columbia and presided in courts throughout BC. She was instrumental in establishing the First Nations Courts of British Columbia in 2006 and the Aboriginal Family Healing Court in 2016. Buller served as both Director and President of the Indigenous Bar Association and served as Director of the BC Law Court Society, BC Law Foundation, BC Police Commission and the BC Mediators Roster. She also was the Commission Counsel for the Caribou-Chilcotin Justice Inquiry and published reports and articles dealing with Aboriginal rights and legal services for First Nations in BC.
Marion Buller was appointed the first woman First Nations judge in British Columbia in 1994 and was appointed as chief commissioner for the National Inquiry into Missing and Murdered Indigenous Women and Girls in 2016. Prior to being appointed to the Provincial Court bench, she worked as a civil and criminal lawyer. Buller has lectured and written numerous articles and papers about aboriginal law, criminal law, family law and human rights.
Buller is currently resident in Port Coquitlam, British Columbia, where she sits on the Provincial Court Bench, but maintains band membership with the Mistawasis First Nation in Saskatchewan. In 2012, she was given the University of Victoria Faculty of Social Science Distinguished Alumni Award. In 2016, Maclean's listed her as one of six people who might be especially influential on policy in the Trudeau government. She retired from the Provincial Court on August 31, 2016 in order to lead the National Inquiry into Missing and Murdered Indigenous Women and Girls.
---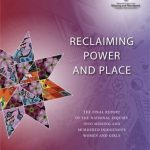 ---
Please remember to take the time and space to care for yourself as this can be a difficult, emotionally triggering topic. Draw upon your self-care skills, reach out to your supports and/or connect with a resource.
Indigenous Resources: Hope for Wellness Help Line 1.855.242.3310; Indian Residential School Survivors Society 1.866.925.4419 or 1.800.721.0066; KUU-US Crisis Line 1.800.588.8717
General: Crisis Intervention 604.872.3311 or 1.800.784.2433; Mental Health Support Line 310.6789 (no area code needed); UBC counselling services 604.822.3811/students.ubc.ca
Staff and Faculty: Employee & Family Assistance Program 1.800.387.4765
---
Please email sowk.program@ubc.ca if you have any questions.
Presented in collaboration with the UBC School of Public Policy and Global Affairs.